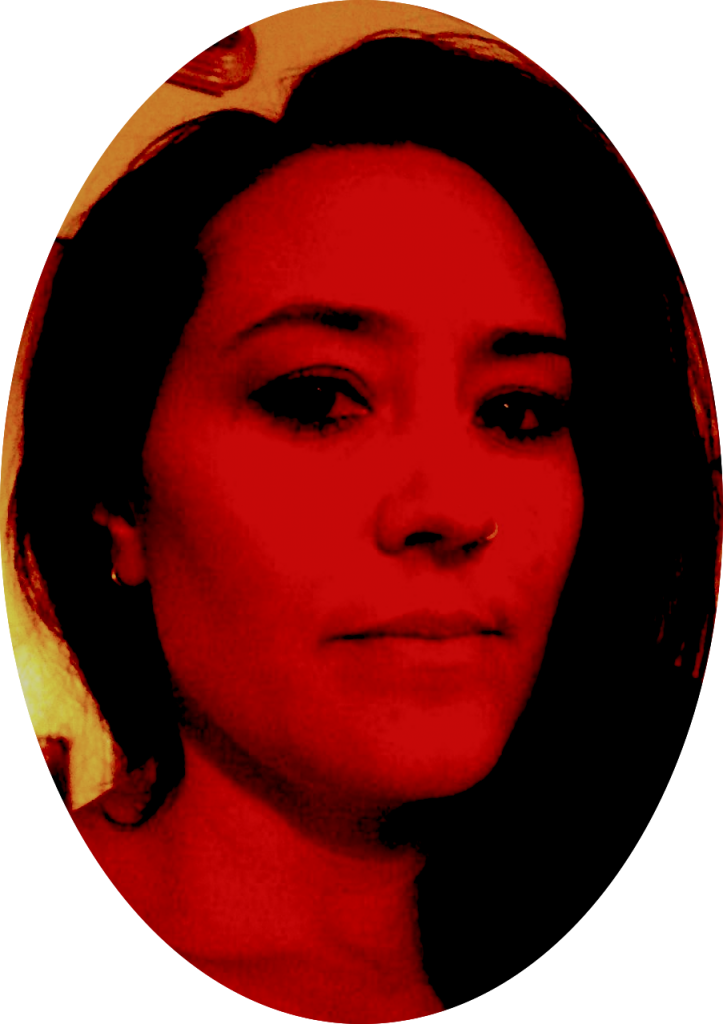 YOU ARE BEING CALLED TO AWAKEN
AND THE TIME IS NOW!
This world has reached it's tipping point and people are waking up at an astounding rate. YOU ARE ONE OF THEM! I am dedicated to helping YOU gain understanding of and access to Highest Self systems and YOUR Highest Original Intention from Infinite God Source.
I help spiritually awake and energetically aware people get their proverbial AND literal shit together so they can do what they came to earth to do!
Do you want to intentionally reprogram your mind and body? Clear away fears, anxiety, mental and energetic blockages? Reconnect with Infinite God Source and highest-self and begin to operate as the psychic, energetic being you really are!? Your TRUE natural state!? Become your own Reality Technician™ NOW!
Born deeply connected to source and highly intuitive, I have spent my life researching and seeking knowledge and regaining wisdom. Beginning with the search for my own inner~standings, led to the search for knowledge on any and all subjects I was guided to. Including but not limited to; Natural Healing & Wellness, Anomalous Trauma & Phenomenology. (Experiencers please click here)
Trained and certified in Quantum Healing Hypnosis Therapy in 2012 by Dolores Cannon, certified in Clinical Hypnosis in 2012, I am also a certified Reiki Practitioner. I've used my years of training, seeing clients, professional and personal experience, and research to develop my 8 week Re-Code Your Matrix Program. Now I am able to help clients in the most WHOLE way I possible because EVERYTHING IS MAGIC AND NOTHING ISN'T CONNECTED!
Re-Code YOUR Matrix
What's included in the Re-Code Your Matrix Program and why? What kind of changes and shifts can you expect? What is my role in my success? How flexible is it? Who is it right for?
Click here to learn more!
---
See what Marissa and Jamee had to say about the 8 week Re-Code Your Matrix Program!
Sessions available through Zoom & Skype! Get change in your life NOW no matter your location!
Book your free Strategy Call NOW!
Book a Different DMS Session NOW!
Call or Text 775.741.8319
Email me
---
"I sought out Divine Matrix for help with the night terrors and panic attacks I was experiencing from traumatic stress. Within only one session, I felt like a more motivated and confident version of myself. This one session completely flipped my mindset like a light switch! I found that all the answers I was seeking were at the forefront of my mind, I was remaining calm and- most importantly, mindful. I know experience night terrors and my social anxiety and panic attacks have dramatically decreased all after one session!"
~Breanna
"Great place if you are in need of inner healing/self improvement. Amazing results."
~Roberta
"She gave me the tools needed to become the best version of myself. I can't recommend her enough!"
~Kiki
"Rachel is a specialist. She is uplifting, brilliant, and genuine. I wholeheartedly recommend her to any person seeking real change and wishing to honour their most loving, passionate and purposeful self."
~Jill
"I can't even explain the depth of the magic she has helped me create in my life."
~Jessica
"Rachel is very open, so you don't have to sensor yourself or think I shouldn't say that, she'll judge me, and think I'm crazy, she wont."
~Alex
"Rachel with Divine Matrix SOULutions is wonderful! I have had many experiences with her in hypnosis that were truly life changing for me."
~Amunet
---
---
∞∞∞∞∞∞∞∞∞∞∞∞∞∞∞∞∞∞∞∞∞∞∞∞∞∞∞∞∞∞∞∞∞∞∞∞∞∞∞∞∞∞∞∞∞∞∞∞∞∞∞∞∞∞∞∞∞∞∞∞∞∞∞∞∞∞∞∞∞∞∞∞∞∞∞∞∞∞∞∞∞∞∞∞∞∞∞∞∞∞∞∞∞∞∞∞∞∞∞∞∞∞∞∞∞∞∞
Disclaimer-Rachel Milligan is not a licensed medical professional. Please continue to see your Physicians, Specialists, Psychiatrists, and to continue with any Therapeutic care. Please do not stop taking any medications unless recommended by your medical professional while under your medical professional's care. It is strongly urged that you always consult your Physician, Psychiatrist, Psychologist, or other Medical Professional for any and all conditions and concerns that you have. It is recommended that Reiki Energy Healing be used only as a complementary method in addition to traditional medical treatment. The treatments contained in this website are alternative or complementary to healing arts services or medical services licensed by the state of California. Complementary healing arts such as Reiki Energy Healing do not require licensing by the state of California. Reiki Energy Healing is done while the client is lying down and is fully clothed. The practitioner places their hands on or above the body and allow Reiki Energy Healing to radiate from the hands. In addition to the practitioner radiating Reiki Energy Healing energy through their hands, sessions may involve the practitioners sweeping their hands above the body in various ways, or incorporating breath to break up energy blocks as well as using crystals or stones. Stress, trauma and illness restrict the natural flow of Ki life force energy through the body. By restoring KI life force energy to the body, Reiki Healing rejuvenates the bodies ability to relax and de-stress, and supports its ability to heal itself. The content on this entire website has not been evaluated by the FDA, is for informational purposes only, and is not intended to diagnose, treat, advise or be used as substitute for professional Medical, Psychological, Psychiatric, Therapeutic, or any other type of treatment, care or advice.
∞∞∞∞∞∞∞∞∞∞∞∞∞∞∞∞∞∞∞∞∞∞∞∞∞∞∞∞∞∞∞∞∞∞∞∞∞∞∞∞∞∞∞∞∞∞∞∞∞∞∞∞∞∞∞∞∞∞∞∞∞∞∞∞∞∞∞∞∞∞∞∞∞∞∞∞∞∞∞∞∞∞∞∞∞∞∞∞∞∞∞∞∞∞∞∞∞∞∞∞∞∞∞∞∞∞∞
---
---